Clear Drift Slip Floats Kits Small,Medium,Large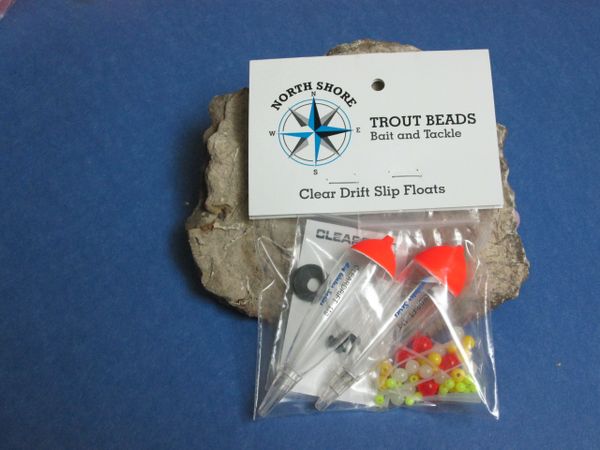 Clear Drift Slip Floats Kits Small,Medium,Large
Clear drift slip float kits include everything you will need to start your stealthy drift.
Kits includes: One pack of black slip float stoppers plus (10 pegs) to be used in the beads as bobber stoppers or added to your kit to peg  beads,(6) Clear drift bobber stoppers Ideal for large rivers and long drifts, Many 4mm beads will go through your rod eye lets ,(10 ) 6mm florescent UV beads for drifting at night, (10)  6mm Chartreuse UV ,(4) 8mm transparent UV Red used a large upper stopper or on line as bait bead.
Small : One 11g red top and One 11g chartreuse top slip float ,excellent for small tributares and small species lake fishing .
Medium :Two 11g Big water series ,excellent for medum side water  
Large : One 11g Sleeker and 20g Big water series, excellent for large water rivers and lakes.
You can choose from the drop down when adding items to the cart.
Excellent for small tributaries and large water fishing. Useful for stealthy steelies and killer salmon, pan fish at the cottage and salt water bait fishing. 
Canadian made and supplied 
Reviews