SUMMIT STREAMER UV AND GLOW quantity 2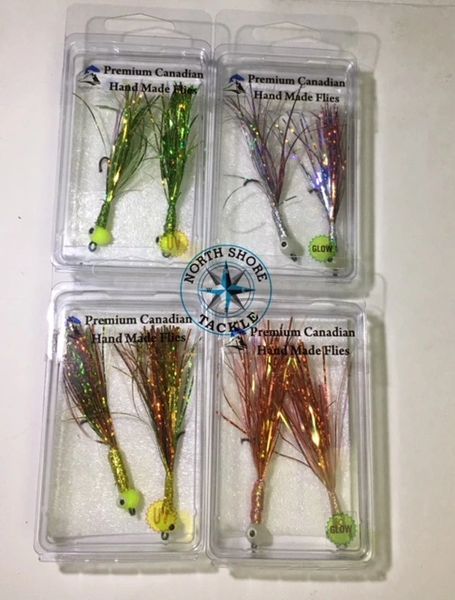 SUMMIT STREAMER UV AND GLOW quantity 2
SUMMIT FLIES MULTI SPECIES STREAMERS Hand tie, Canadian made in house from Summit Flies ,full UV and Glow beads. 
Ideal for all species , drop shotting  , Jigging, Drifting,and Casting,Ice fishing.
Neutral weight , these are NOT lead Jig heads .
Chartreuse bead head full Uv reactive,White bead head Full UV and Glow.
Tip it with a worm ,minnow,or plastic baits.
Fully field tested , for Bass, Pike, perch, Blue Gill, 
Four Patterns to choose from.
Minnow, pattern Silver ,White Glow floresent Bead.
Crayfish pattern, Burnt orange , White Glow florescent Bead.
Perch pattern,Chartreuse,orange, green ,Chartreuse Bead
Frog pattern,Green, Chartreuse, Chartreuse Bead
choose from the drop down
Please checkout our Summit Streamer Youtube videos.
https://www.youtube.com/watch?v=7kBrSGSn044&t=1s
Reviews