TROUT WORMS EARTH WORM quantity 25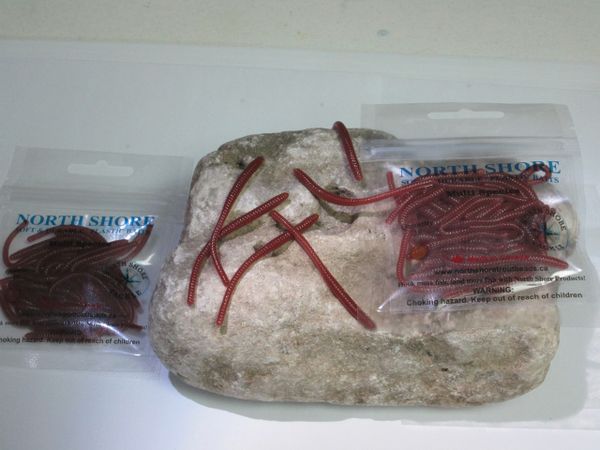 TROUT WORMS EARTH WORM quantity 25
EARTH WORM has full Uv reactive we improved the Uv and add some Red to make the worm even better.

Fish them intact or pull them apart to simulate river bug and larva.
Soft, flexible,durable, full action when fished whacky ,Trout,Salmon,pan fish , a full multi  species worm.
Use them on our Sonic inline spinners,or Jig head we do .
Reviews